In Florence we didn't take alot of pictures. Florence is all about museums and art, and the best place to admire pictures of those items are in books. Besides, it was raining pretty much the whole time, so not great photo ops anyway.
But here's a couple snaps from one night when we went to Santo Bevitore. Si mangia bene la. Molto bene.
Here's dinner.
Here's the mighty mighty Arno. At night.
Ryan and Chiara. In Florence. At night. Near the Arno. Taking pictures.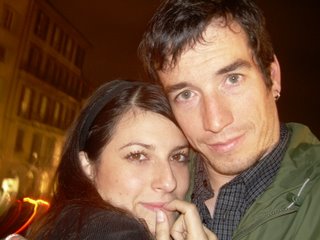 That's it. Looks like we had fun doesn't it? We did.